AeroCloud People & Culture
We're on a mission to revolutionize Airport Management
Join Our Sky-High Family
Ready to take your career to new heights? At AeroCloud, we're not just a team but a family that soars together. We're passionate about airport operational management and believe our people are our greatest asset. We're making customers happy and are being recognized for our hard work. Hop onboard and watch your career take off with us!
The AeroWorld
Step into our shoes
Life at AeroCloud is like flying first-class every day. We're a fun-loving, tight-knit crew that values teamwork, innovation, and a good laugh. Whether face-to-face or remotely, we're all about collaborating to get things done. We work hard but play even harder, celebrating our successes together. Oh, and we've got a knack for turning turbulence into smooth skies.
---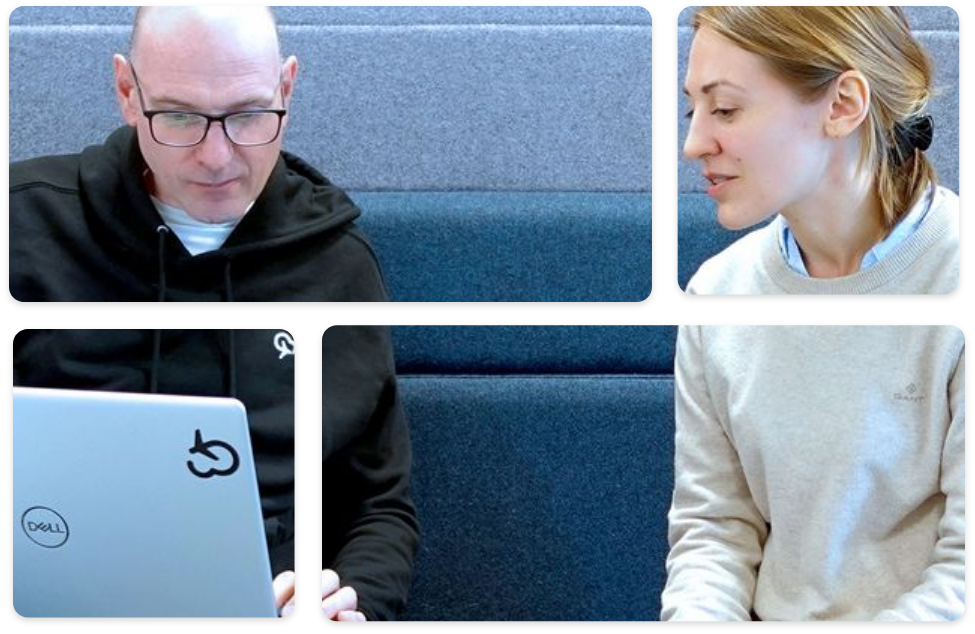 Soaring into the Future
As we embark on our ambitious growth journey, we're looking for trailblazers eager to help us redefine airport management. We're not just riding the jet stream but charting new courses. Join us in our mission – apply now for one of our open positions listed at the foot of this page.
And if you can't see any suitable opportunities and are passionate about joining our team, drop in your CV at careers@aerocloudsystems.com and our team will contact you.
Meet Team AeroCloud
Our team is the heart and soul of AeroCloud, and we couldn't be prouder of the talented individuals that make up our crew.
Their expertise, passion, and dedication are focused on creating and delivering leading-edge airport management solutions that push the boundaries of innovation.
Here are some of the remarkable people who help to make AeroCloud an industry leader – they're the wind beneath our wings!
Santhosh Holla Prakash
Senior Data Scientist
Jessie Smith
Senior HR Officer
Kieron Shiel
VP of Engineering
David Fiwka
Senior Airport Engagement Officer
Harvey Panteney
Deployment and Support Engineer
Yiwei Han
UX / UI Designer
Kirsten Davies
Product Support Manager
Suganthi Raj
Manual Tester
Alex Greaves
Assistant to CEO
Damian Fairbrother Jones
COO
George Richardson
CEO and Founder
---
Benefits Of Working At AeroCloud
Our employees are why we exist; we reward them for their hard work and dedication.
Competitive compensation
25 days annual leave plus statutory holidays; take your birthday off with us as well
Hybrid working environment
Company pension scheme
Share options scheme
Access to employee perks and discounts
Regular team-building events and opportunities
Work-Life Balance
At AeroCloud, our people are the heart and soul of everything we do. And we're committed to fostering a supportive work environment where everyone feels welcomed, valued, and empowered to reach their full potential.
Well-being is important, and we take steps to support our team in balancing hard work and quality downtime. We have Mental Health First Aiders within the team, always available to support with impartial and confidential advice. Our monthly well-being spotlight focuses on important, health-related topics, and we make sure that we regularly check in with each other. It all helps us to keep on track and fly high!